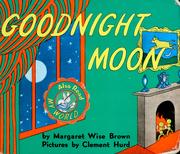 Did you know…
There are only forty-four sounds in the English language.  And all of those forty-four sounds – every ending, blending, and diphthong – can be found in Goodnight Moon and Make Way for Ducklings and Charlotte's Web.

-The Read-Aloud Handbook
by Jim Trelease
(Incidentally, The Read-Aloud Handboook is book I loved so much when I was just starting my parenting journey that I accidentally bought two copies!)
2 Responses to "The Wisdom of Simple Children's Books"
Goodnight Moon is probably the one and only book I wanted to burn!
suchlovelyfreckles´s last blog ..Going Paleo




Oh, really? LOL! That would have been "The Rainbow Fish" for me.



Leave a Reply